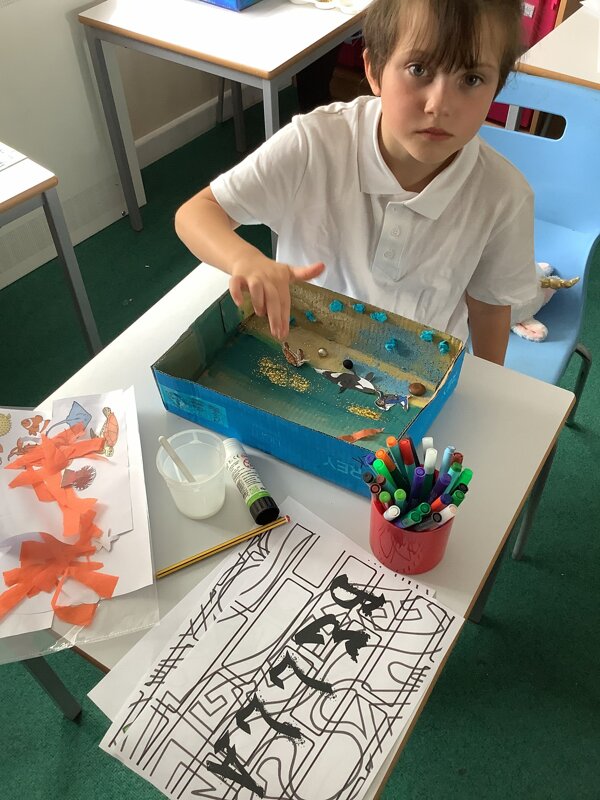 This week we have enjoyed looking at the Lazy Giant story for English, we looked at the use of prefixes and suffixes this week. In RWI we are looking at the "oa" sound and we are doing some recapping, and doing assessments this week.
In Maths, we have done a lot of colour by number. In EQ we have done a child survey and we have enjoyed listening to the children's feedback about the PRU. We have also been looking at multiplication and looking at the corresponding division for some of the older boys.
Finally, we have also enjoyed working on our biomes and finishing them off. The children have really put a great deal of effort into these, some of our children are aspiring artists.